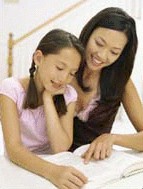 How to Teach & Learn a Foreign Language
America is one of the few countries on the planet where a majority of its people speak only one language. This is due, in large part, to the fact that most of what happens in our country does so in English, our national language. Indeed, while we Americans make provisions for those who do not yet speak English, we are a melting pot of the world and conduct most business in English.

Nevertheless, knowing a foreign language has many advantages in life, in business, and in ministry. As Christians, and as citizens discipling and raising our children in California, we need to have them learn another language, maybe more than one! But how do we do that? This talk will cover the how's and must's of teaching and learning a foreign language.