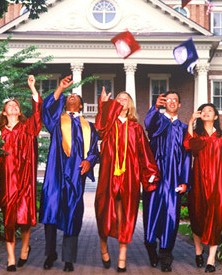 Homeschool Graduates Panel
There comes a time when all parents need to answer the question of how they want their children to be educated. This is a very important decision to make so a full inventory of information is helpful. So what if you could see how your children will turn out before they started in school? What if you had an idea of what the options would produce for your family?

Well, you can - really! Exploring Homeschooling assembled five homeschool graduates - some that had been out of their high school days for some time and others that were just finishing or had been done for a few years. Hear how their lives developed and notice the inherent strengths of these wonderful young people!